(4:34), وَاضْرِبُوهُنَّ, waidriboohunna
(2:282) A woman is worth one-half a man
Women in the Quran
Q. 2:282 + 4:11 + 4:176 A woman is worth one-half a man
... vs. German constitution Article 3 Paragraph 2 "Men and women have equal rights"
Cover women heads according to Quran
Women Living Under Muslim Laws
Domestic Violence in Islam
Western Woman: Wanna be Muslim's Wife? Here's Your Crash-Course!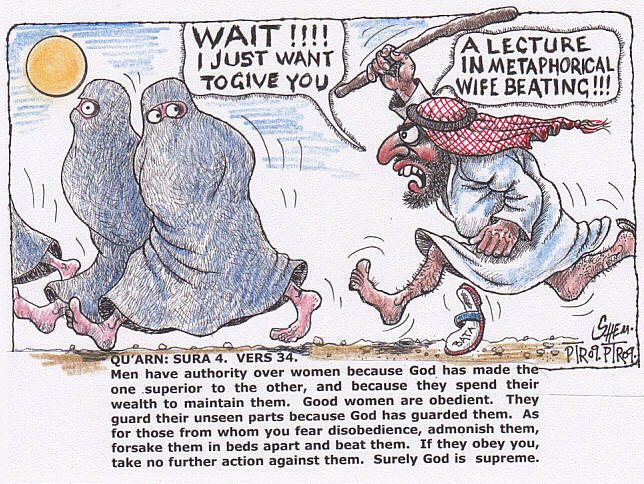 Opposing Islam is un-Australian (part 2)