'A newly published Quran called "The Study Quran" attempts to battle Islamic extremism(?) through a commentary section that explains ambiguous(?) scripture."
— promoted by
dhimmi, 'with W I L L I N G submission'
9:29
CNN.COM
to
fool the West
Allah's Qur'an a "clear book" 5:15
"easy to understand" 44:58, 54:22, 54:32, 54:40
"explained in detail" 6:114
"conveyed clearly" 5:16, 10:15
… and with "no doubt"in it 2:2 "… which there is no doubt" 32:2, 3
— A New(?) Translation and
Commentary(?)'
General Editor for 'The Study Quran' Dr Joseph Lumbard at American University of Sharjah
'No convert - no sex with his lovely girlfriend' (here: wife)
Media Player Error
Update your browser or Flash plugin
'Study' how to 'AMPUTATE hands' correctly in 'halal' style
… to
BEAST's
'noble'
Qur'an
5:38(-40)
'Translated by Usama Dakdok and an international team for scholars,
this is THE ONLY ACCURATE English translation of the Qur'an available anywhere!'

Allah's 'noble' Qur'anic imperative
click to zoom ¬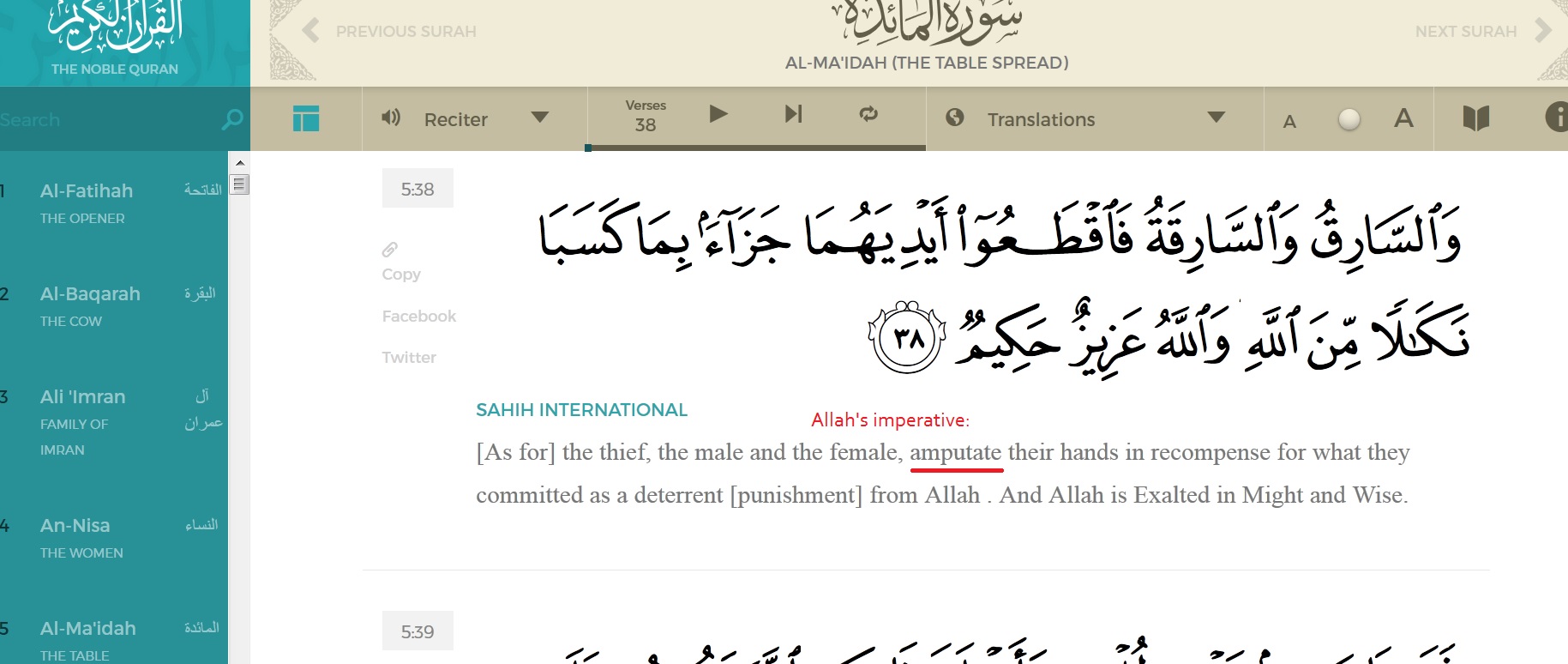 Ambiguous™, 5:45 'wounds equal for equal'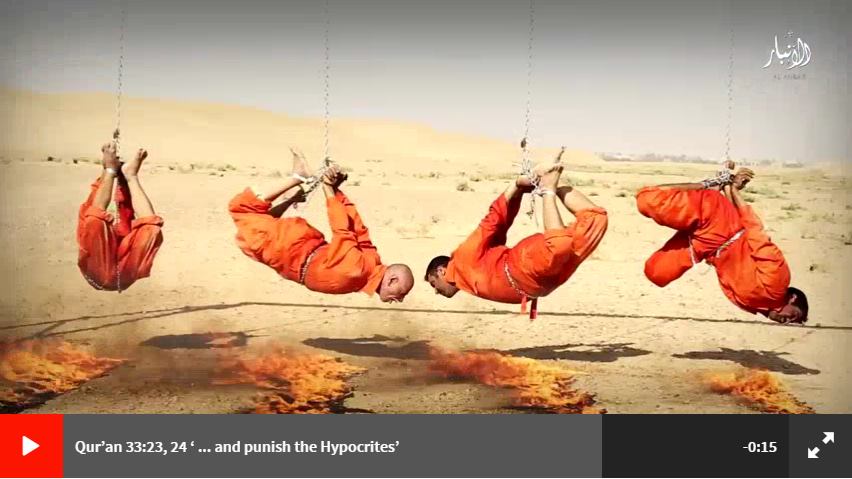 Media Player Error
Update your browser or Flash plugin
Allah, 60:4 '… and of whatever ye worship BESIDES Allah: we have REJECTED you, and there has arisen, between us[believers] and you[UNbelievers], ENMITY and HATRED for ever,- unless ye believe in Allah and Him alone" … "Our Lord! in Thee do we trust, and to Thee do we turn in repentance: to Thee is (our) Final Goal.'
'A God Who Hates' Dr Wafa Sultan
The Sunnah, i.e. (mainly) ahadith Sahih (i.e. "sound", "reliable") e.g. Bukhari Book 52, No. 261 "… Then he (Muhammad) ordered for nails which were heated and passed over their eyes, …" & Sira (Biography, The Life of Muhammad)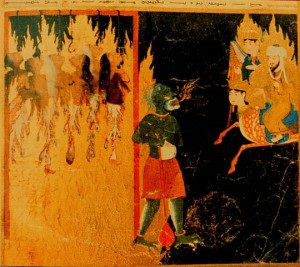 — Q. 10:4 "… draughts of boiling fluids … because they did R E J E C T Him."