(video) Homosexuals must be killed
—according to Quran 7:80-84 "…
with a shower (of brimstone)
", or "
crucified
" to Q.
5:33
for "
made mischief (trouble) in the land
"
The punishment for homosexuality

120 KB
Abu Dawud Book 40, hadith 112 "The Prophet (ﷺ) said: If you find anyone doing as Lot's people did, KILL the one who does it, and the one to whom it is done."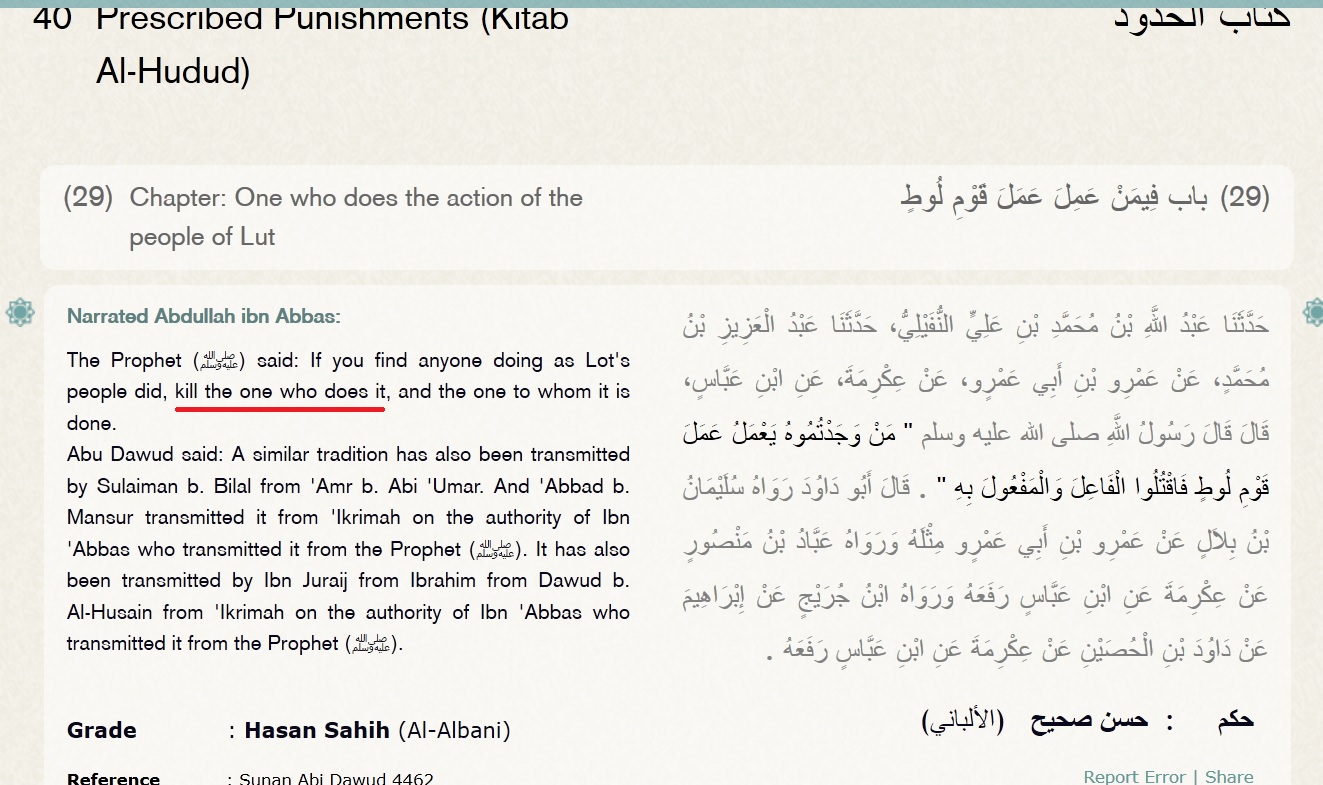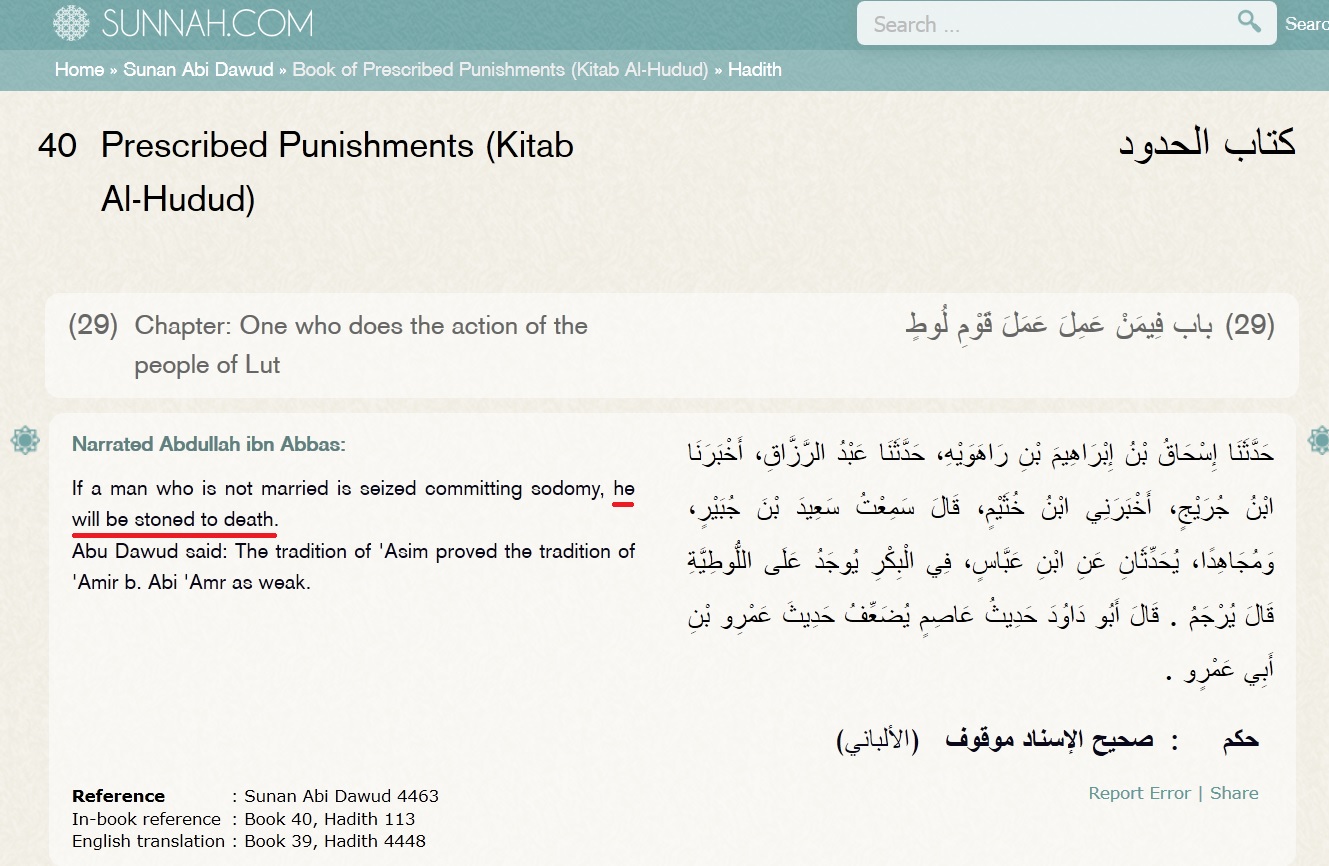 hadith 113 "If a man who is not married is seized committing sodomy, he will be STONED TO DEATH."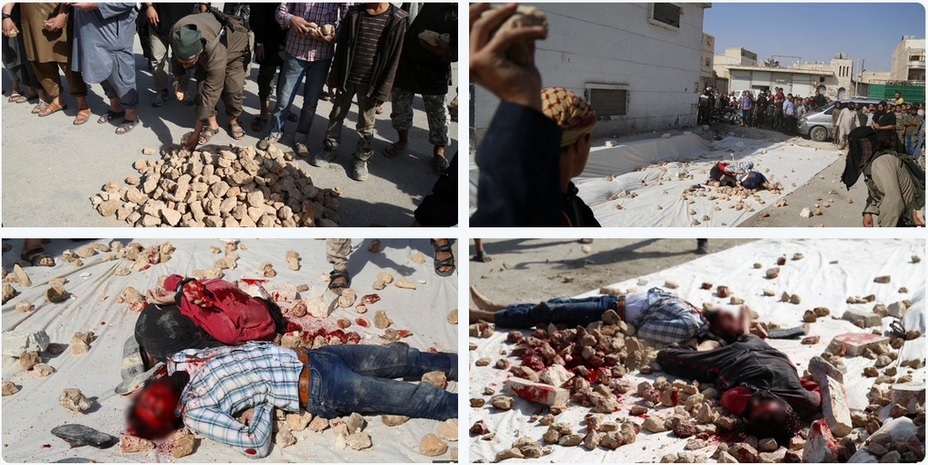 Media Player Error
Update your browser or Flash plugin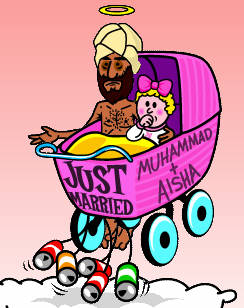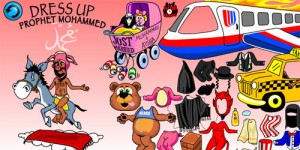 Bahraini women's rights activist
Ghada Jamshir
— Aired on Al-Arabiya TV on December 21, 2005
(full interview, 5:10 min)
Media Player Error
Update your browser or Flash plugin
4:24 "agree Mutually" (Mu'ta marriage, temporary)