(graphic video) July 2015: Islamic State (ISIS/L) Child Execution of a Pilot
—so-called
'Spy'
, betrayer
8:27
— for made "
corruption
" 5:33 … "
kill them
" … who "
turn away
"
4:89
from Allah's straight path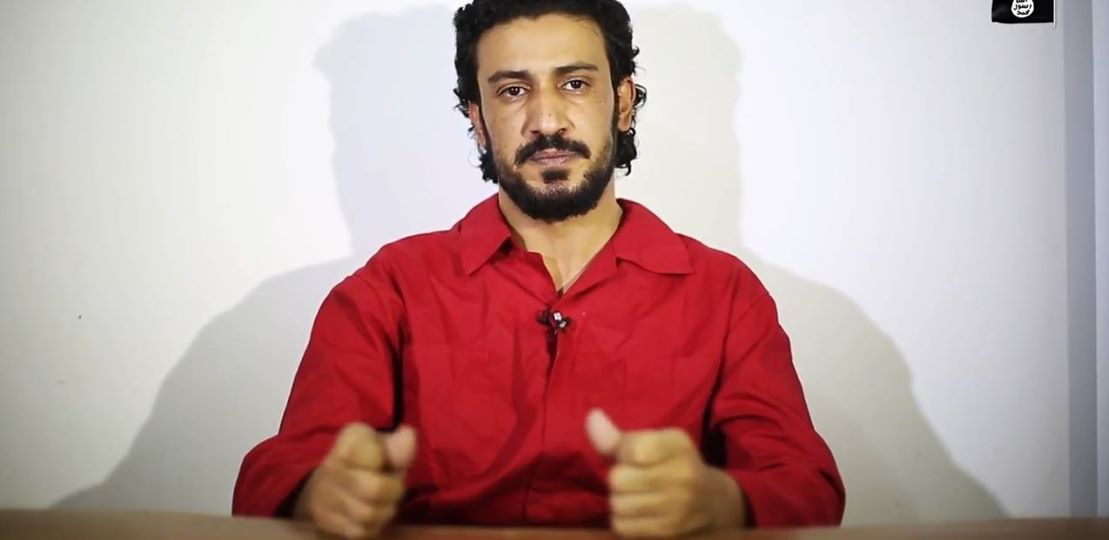 8:17 "It is not ye who SLEW them (DISbelievers); it was Allah … He might TEST the Believers by a gracious trial from Himself", 5:48 "… but (His plan is) to TEST you"
(graphic video) Message to Egypt
(graphic video) 'Blood for Blood'
Media Player Error
Update your browser or Flash plugin
Islamic State, misundertanders of the 'religion' of peace™
4:76 "Those who believe fight in the cause of Allah (i.e. world domination 8/39, 9:33 '… to PREvail over ALL religion[systems]'), and those who REJECT Faith Fight in the cause of Evil: So fight ye against the friends of Satan 98/6: feeble indeed is the cunning of Satan."

2:104 "… And for the DISbelievers is a painful punishment."
"The COMPLETE INFIDEL'S GUIDE to ISIS"

… is rooted in the Qur'an. The Muslim holy book says STRAIGHTFORWARDLY, "When you meet the unbelievers, strike the necks" (47:4).

… realize that the Islamic State is acting IN FIDELITY with the Qur'an.

… The beheading videos also "strike TERROR into the hearts of the enemies [i.e. DISbelievers 8:59, 4:101] of Allah" — another Qur'anic imperative (8:60). …'
— Q. 10:4 "… draughts of boiling fluids… because they did R E J E C T Him."
skin: jplayer.it
jQuery Foundation