April 24th, 2012 "…The genocide of the Armenians was a jihad" … for refusing to pay jizya 9:29 (protection poll tax) anylonger
Thanks to Sheik Yer'mami
… AGHET has won the »Gold World Medal« at the The New York Film Festival (most important TV Festival worldwide) … »Grimme-Preis 2011« …
NDR.DE/AGHET (Nordeutscher Rundfunk)

515 KB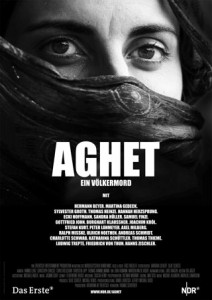 AGHET (English/German Description, language)
The annihilation of the Armenian people (minority in Muslim land) to die in the desert of Syria on starvation by the Ottoman Turkish Government from 1915-1923 for not paying jizyah (9:29) anylonger
And the Armenians were accused from the dictator of Turkey Talat Pasa to had a conspiracy (plot) with the Russians who are waging war against Turkey in World War I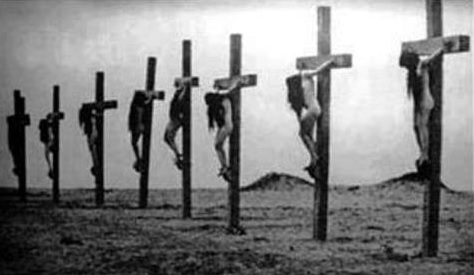 'Those who REJECT 41:28 (prima donna) Allah … We (Allah in Royal plural, the Islamic Trinity Allah, Angel Gabriel & Muh.) add Penalty to Penalty(Q5:33 '… for MISCHIEF through the land is: execution, or crucifixion, or the cutting off of hands and feet from opposite sides,' 4:56 in Hereafter); for that they used to spread MISCHIEF.' 16:88, 7:103
…
enough
for allah's 'studies!'
Turks Discover Armenian Genocide
Armenian & Greek Genocide
The world turned its head while large-scale "religious cleansing" took place
10:20 start of the main film (after introduction)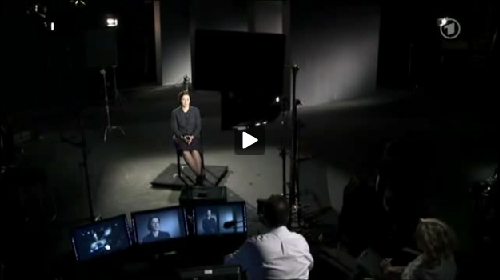 1:30 Sen. Obama (before his President election): "For those who are not aware of it … a genocide did take place against the Armenian people"
5:50 Now, Obama hides cowardly the turth: "A break with such an economic & military NATO partner as the Turkey … USA don't want to risk"
16:10 "…The Armenians (Christians) have religious freedoms, but they must pay high special protection poll tax (jizyah 9:29), and suffer discrimination"
…to live as dhimmis, 2nd class citizens under Islamic rule
THE ESSENCE of Islamic teachings (#9 latest dictated chapter – Medina jihadi surahs):
9:29 "FIGHT THOSE who believe not in Allah nor the Last Day (1.), nor hold that forbidden which hath been forbidden by Allah and His Messenger [Muhammad] (2.), nor acknowledge the religion of Truth [Islam], (even if they are) of the People of the Book [Bible] (3.), UNTIL they (only for Christians & Jews for "corrupting" the Bible) pay the Jizya [high protection poll tax page 166 vers. #2 "...how mafia operates"] WITH WILLING SUBMISSION, and feel themselves SUBDUED."
Also hiding from the traitor & politican Cem Özdemir (starting 01:09)
Poltically Incorrect Documentaries Kitman TV – The Armenian Genocide
Genocide1915.info The Armenian Genocide of 1915 carried out by the Ottoman Empire is a historical fact. Despite Turkish denials, it is unanimously verified by the International Association of Genocide Scholars and accepted by nations that uphold moral responsibility above political gain. "What is the Armenian Genocide?"
Only THREE choices for kuffar according to Quran 9:29 1. Submit to Allah, 2. Paying Jizyah, protection tax (only for Christians & Jews for "corrupting" the Bible) & live as a Dhimmi (2nd class citizen), 3. or are in WAR with Islam and CAN BE KILLED (e. g. Genocide of Armenians, refused to pay Jizyah any longer)
Media Player Error
Update your browser or Flash plugin
0:55 Robert Spencer:
"… if the prophet did it (beheadings), so the mujahidin in Iraq who are beheading people are simply obeying the examples of the prophet.
… he (Muhammad) orderd the assassination of his several opponents, and he behaved in general lika a typical 7th century warlord. The Problem is, when this is transfered to the 21th century behavior, the 21th context of behavior, then what you get … are terrorists!"
Graphic video Beheadings with a knife of true & pious Muslims (Mujahideen) according to Quran 8:12 "smite ye above their necks" Please click two times, first click mostly to the homepage (I don't understand!?)
click to zoom¬.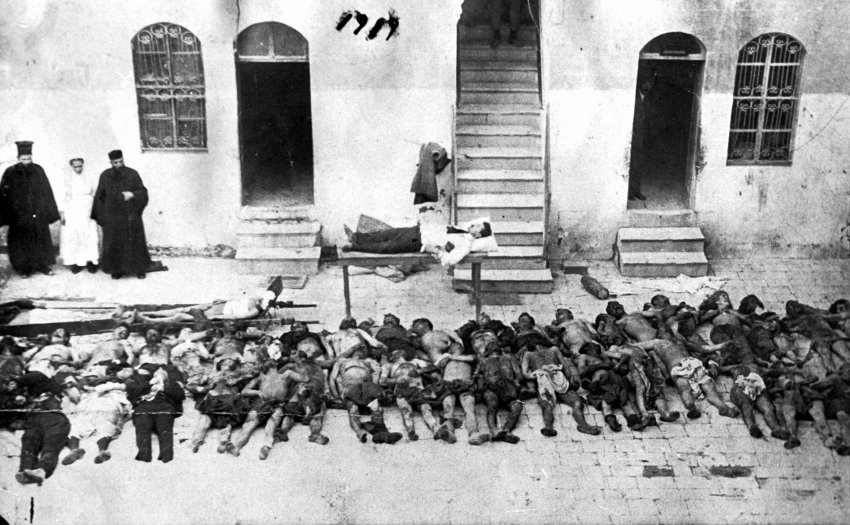 In this 1919 photo released by the Armenian National Archives shows victims of the "Great Slaughter" in the northern Syrian city of Aleppo. The sign reads: Some of the Armenians, who were killed and brought to the Armenian Relief Hospital during the massacre of Feb. 28th 1919 at Aleppo. Violence against Armenian centers in eastern regions of the dying Ottoman Empire spiked over the summer 1915. Hundreds of thousands of Armenians deemed subversive to the empire _ as many as 1.5 million, by many accounts _ died in what is today eastern Turkey.Most were driven into the deserts of Syria and Iran, over the mountains into the southern Caucasus, into disease and starvation, hounded and attacked by maurauding soldiers, Turkish and others.(AP Photo/Armenian National Archives, HO)
Torture according to the "noble" Qur'an
Chapter 21 "TEACHING ISLAM TO CHILDREN IS CHILD ABUSE"
1.3 MB "SHOW ISLAM NO RESPECT … It's all about the Koran stupid Kafir" (Page 271)
By An Unknown Kafir But Not Yet A Dhimmi (Q. 9:29) of Islam (Son of a 9/11 victim)
"A GOD OF ALL PEACE, LOVE, MERCY AND GOODNESS (A GOD OF MORAL PERFECTION) OR AN EVIL ALLAH (the ANTI GOD) OF EXTERMINATION, GENOCIDE, ASSASSINATION, MURDER, HATE, TERROR, TORTURE, BRUTALITY, SLAVERY, RAPE.
WHERE IS THE OUTRAGE?
To Understand The Evil Of Islam Read the Hundreds of Articles Listed Below On This Website
… It is the prime directive of Islam to conquer the world for Allah by whatever means necessary.
The Koran is a declaration of open-ended war against the infidels. This war is permanent until all infidels have been converted to Islam or reduced to dhimmitude (institutionalized discrimination akin to slavery status), murdered or enslaved.
This is a cold-hard reality for the hear-no-evil, see-no-evil, do-nothing-about-evil naive infidels of our time. …"

Chapter 55 "JIHAD GENOCIDE OF THE ARMENIANS BY THE OTTOMAN TURKS" (625 KB)
Page 667 "…respecting no surrender, bayoneting the men to death. raping the women,
dashing their children against the rocks
, burning to ashes the villages from which they had fled."
'Der 90-minütige Dokumentarfilm "Aghet" (armenisch: "die Katastrophe") von Eric Friedler erzählt von einem der dunkelsten Kapitel des Ersten Weltkriegs: dem Genozid an den Armeniern, bei dem bis zu 1,5 Millionen Menschen im Osmanisch-Türkischen Reich starben. Dieser Völkermord wird allerdings bis heute von der Türkei als historische Tatsache nicht anerkannt und von der Welt weitgehend ignoriert.
"Aghet" beschäftigt sich mit den politischen Motiven für das bis heute andauernde Schweigen. Für den Film wurde der Verlauf des V&oumllkermordes aus zahlreichen historischen Quellen rekonstruiert.
23 Schauspieler wie Martina Gedeck, Sylvester Groth, Thomas Heinze, Sandra Hüller, Gottfried John, Burghart Klaußner, Joachim Król, Peter Lohmeyer, Ulrich Noethen, Katharina Schüttler, Charlotte Schwab, Thomas Thieme und Ludwig Trepte verleihen lange verstorbenen Zeitzeugen Stimmen von beklemmender Authentizität.'
Armenian Genocide Graphic Photos
UPDATE: 'ISLAMIC EMPIRE GUILTY! House Panel Calls Armenian Genocide a Genocide — 100 years late'