(video) Sex in islam, facts
— Q.
4:24
"agree Mutually"
(Mu'ta marriage, temporary) —
24:2
"(adulterers) flog each of them with a hundred stripes"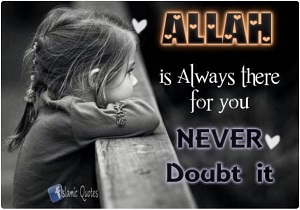 Mufa' Khathat—otherwise known as 'thighing'
–0:20 "… like 65 verse 4 where men are allowed to MARRY CHILDREN (with sex, cause of 'iddah) with your Allah"
… the ugliest Qur'anic section from pedo allah -> beside 54:24 for little boys :-)
4:3
"marry four wives"
2:222
"...pollution: So keep away from women in their courses"
2:282 women half worth of men
1:55
"… marriage of a little girl"
Video: Pedophilia in the Qur'an (65:4) — "Not menstruated yet" (لَمْ يَحِضْنَ)
Qur'an Chapter 4 Verse 24
"… agree Mutually (to vary it), …" (Mu'ta marriage, temporary)
Quran Chapter 24 Verse 2
The Quran is the word of Allah. There is NO room for interpretation!
Osama Abdallah And Temporary Marriage:
Revisiting Muhammad's Permitting a Form of Prostitution known As Muta by Sam Shamoun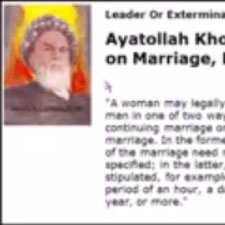 "PEDOPHILIA, ALLOWED BY ALLAH AND PATRONIZED BY PROPHET"
PDF 101 KB
Allah allows Sex with Pre-Puberty Kids! Q 65:4 + 33:49