…This
evil [Islam]
is being perpetrated on us by our leaders in their struggle to create
multiculturalism
….
consored, no access: THE GATES OF HELL
grapic photos:

3 MB
Q. 5:45 "eye for eye" — Blind eyes allowed in Islam [Qiyas law - retaliatory punishment]
… Yes, it's a 'cultural thing' alright; interestingly, the 'culture' is Islamic.
click to zoom ¬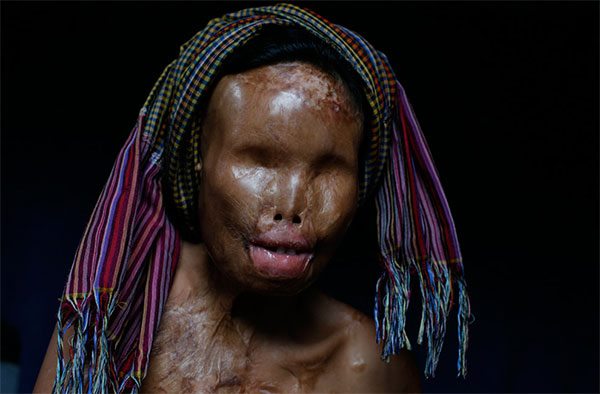 Fifteen years old and scarred for life because she refused a marriage proposal.
click to zoom ¬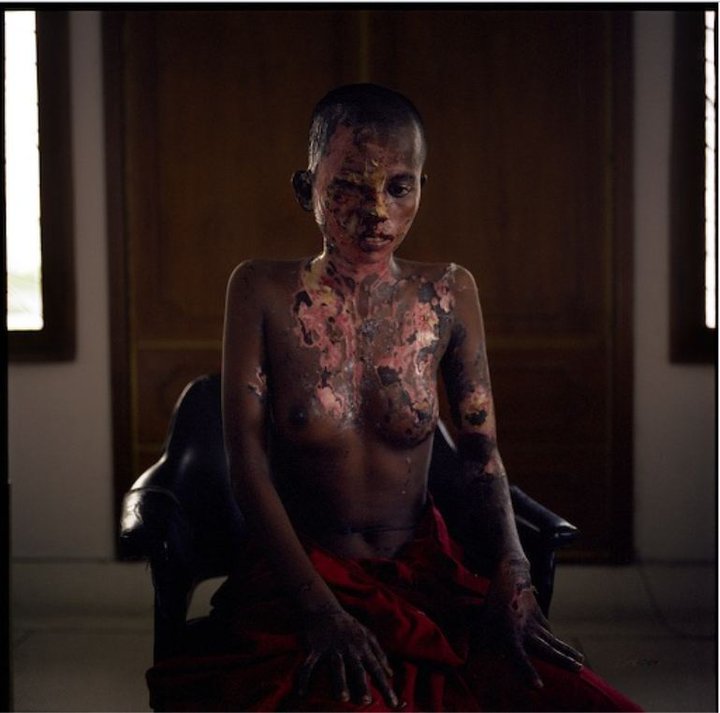 Somayeh and Rana live in Bam, southern Iran. They were attacked with acid by Somayeh's husband Amir. Somayeh had frequently been beaten (to coward women beater allah's orders, 4:34) and locked up by her husband, and finally found the courage to ask for a divorce. Amir warned her that if she persisted in her attempts to leave him, she would not live out life with the face she had. One night in June 2011, he poured acid on Somayeh and Rana as they slept. Somayeh's and Rana's faces, hands, and, in places, their bodies were severely burned. Somayeh was blinded, and Rana lost one of her eyes. Somayeh's father sold his land in order to raise money to pay their medical expenses, and fellow villagers have also helped. (source)
— Q. 10:4 "… draughts of boiling fluids… because they did R E J E C T Him."