muslimcapitolday.org
"Join the movement and bring Muslim Capitol Day to your State Capitol. A project by United Voices for America"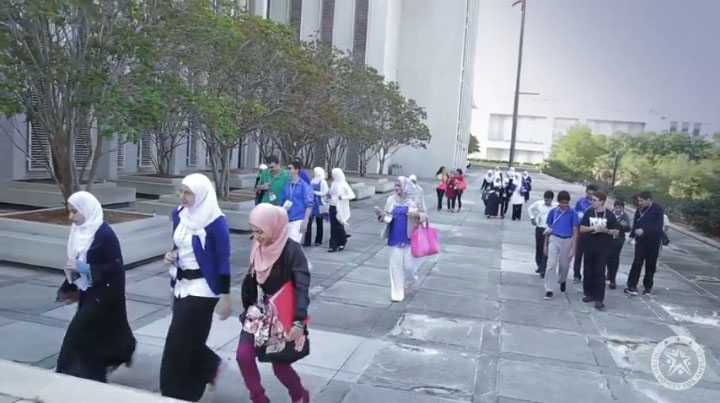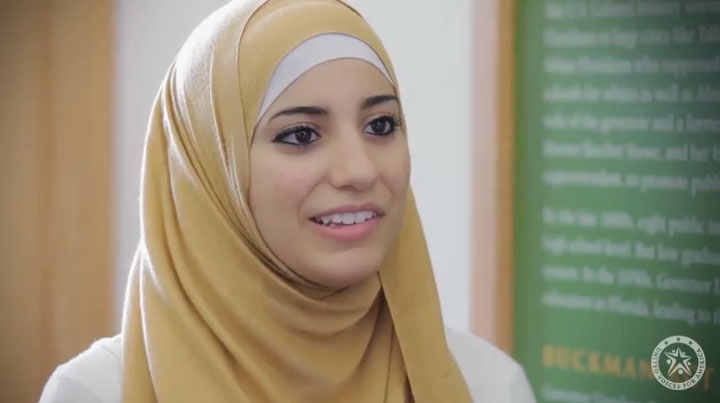 (end of video) Invitation from Muslima & Allah 9:6 "… so that he may hear the Word of Allah (the Qur-an)"
BUT if one refuse (what she didn't say), 9:29 "Fight those (sword-jihad 2:216, 9:111, 9:5, 9:29) who believe not in Allah"
'... it(jihad) is universally understood as war on behalf of Islam (equivalent to "jihad of the sword" [e.g. Q9:5]) …'
Women_BEATer#1 allah, 4:34 "… BEAT them"
Q. 2:282 + 4:11 + 4:176 A woman is worth one-half a man
… vs. German constitution Article 3 Paragraph 2 "Men and women have equal rights"
Source of image video
3 Min "… the MORAL(?) & ETHICAL(?) values —Truth & Justice"
—Supreme legislator, Q5:48 "… For each We have appointed a DIVINE (Shari'ah)law"
Media Player Error
Update your browser or Flash plugin
0:40 Min
"… we realize that anti-Sharia is anti-America"
(graphic video) "Sharia 5:48 'DIVINE (Shari'ah)law'
Allah & his terrorist organization Islam (3:151, 7:3-4, 59:2, 8:12, 8:59/60) will conquer (61:8/9) & dominate (2:193, 8:39, 5:17, 9:29-33) the world
… by infiltration from
within
& attack from with
out
Islam is fascism (to divide people)
8:65 "O Prophet! rouse the Believers to the fight." 98:7, 3:110 "Ye are the best of peoples, evolved for mankind" (Muslims)
vs. 8:55 "vilest of animals" (kuffar, unbelievers) 98:6
(certainly for beginners) The Quran is "easy to understand" 44:58, 54:22, 54:32, 54:40 "no doubt" 2:2 in it 32:2, 3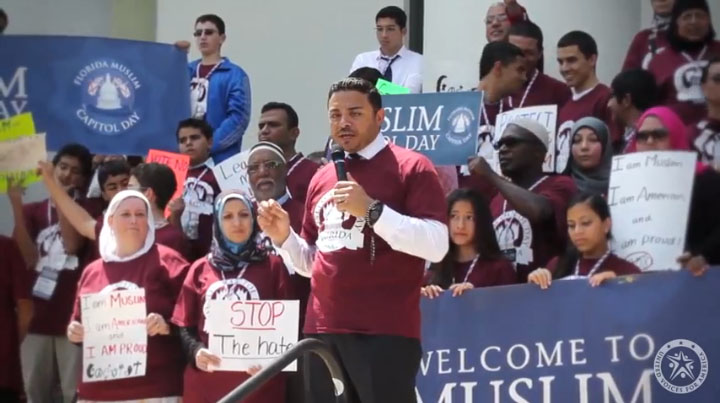 2:20 Min
The REAL Ahmed Bedier, frm. Muslim leader of
CAIR Florida
(video) AHMED BEDIER'S HATE SPEECH ATTACK AGAINST FLORIDA LEGISLATORS AND WOMEN
1:55 Min "… The constitution was written by racist slave holders"
Ahmed Bedier, I wait for your "punch back"
1 Min
"… when you punch - we punch back twice as hard"
end of video
"Act! for America is a HATE group"
Media Player Error
Update your browser or Flash plugin
(video) Robert Spencer in Sweden (2010) - "THE THREAT OF GLOBAL JIHAD"
2 Min "… eliminating and destroying Western civilization from within and 'sabotaging' its miserable house …"
— Internal (captured) documemt of the Muslim Brotherhood
Media Player Error
Update your browser or Flash plugin

"… Sword-jihad is a religious obligation laid on Muslims by Allah (2:216). …"
Terrorist#1 Allah, 3:151 "Soon shall We cast terror into the hearts of the Unbelievers"
The prophet of Islam boasted, "… I have been made victorious with terror (cast in the hearts of the enemy, i.e. 8:12, 8:59 'unbelievers')" — Ref. Sahih al-Bukhari 2977, Bukhari No. 267 - 269 '… The Prophet said, "War (i.e. jihad) is deceit." '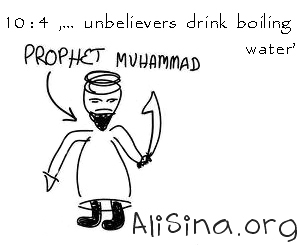 22:19-22 "These two antagonists dispute with each other about their Lord: but those who deny (their Lord, i.e. Allah), for them will be cut out a garment of Fire: over their heads will be poured out boiling water"
23:103,104 "… The Fire will burn their faces"
10:4 "…but those who reject Him will have draughts of boiling fluids, and a penalty grievous, because they did reject Him."
6:70 "…they will have for drink (only) boiling water, and for punishment, one most grievous: for they persisted in rejecting Allah."
44:45, 46, 48 "Like molten brass; it will boil in their insides,
"Verily, We have made this (Qur-an) easy, in thy tongue, in order that they may give heed."
… "Moreover, We shall join them to Companions with beautiful, big, and lustrous eyes." (believers)
… "Then pour over his head the Penalty of Boiling Water."(unbelievers)
4:56 "Those who reject our Signs (i.e. Quran), We shall soon cast into the Fire: as often as their skins are roasted through, We shall change them for fresh skins, that they may taste the penalty: for Allah is Exalted in Power, Wise."
5:38 "As to the thief, male or female, cut off his or her hands: a punishment by way of example, from Allah, for their crime: and Allah is Exalted in Power. Full of Wisdom."
vs.
German Constitution Article 2, Paragraph 2
skin: jplayer.it
jQuery Foundation